Have you heard the news?! A bunch of strangers jumped on a bus in San Francisco, California heading to Austin, Texas their motto SXSW or bust!This crazy idea was conceived after a few beers with pals by Elias Bizannes. The idea spread like fire with TechCrunch catching wind of it and before he knew it the wild ride began!!
There's definitely more to that story and you should not only read but follow their adventures on the blog here.
I had a chance to join them on their first stop to Hewlett Packard to meet with Phil McKinney, VP & CTO for the Personal Systems Group at HP. He gave an awesome talk to the group and a little history of the origins of Silicon Valley. My inner geek came out, as I enjoyed the talk!! McKinney has an awesome blog which speaks to innovation, let your inner geek come out and follow him.
There is some very cool technology at HP & my personal favorite below a machine that spits out pretty pictures!
There's a few girls on the bus!! So you know lots of cool products will come out 😉
A ton of Aussies
And here is the whole gang!
As The StartUp Bus got ready to hit the road I quickly checked out their accommodations for the next few days and I can say I am not jealous at all! Cramped quarters. I hope they all make it in one piece.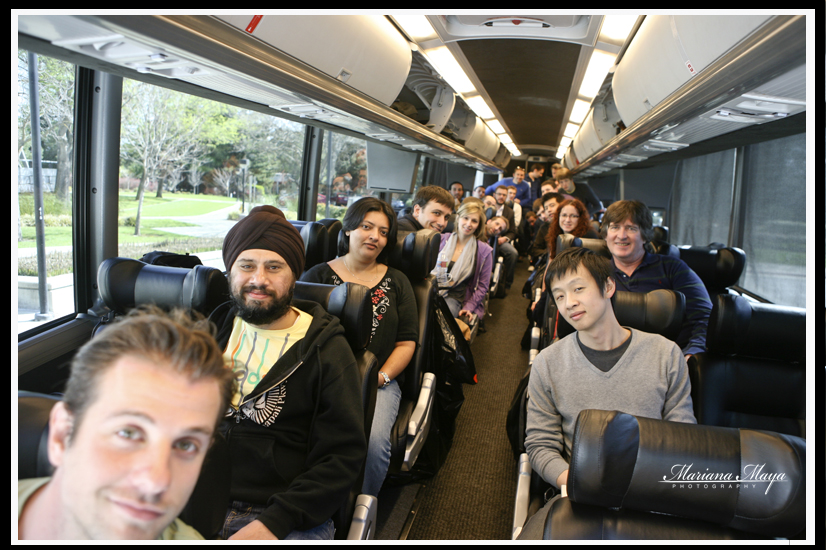 To see even more images and check out each members head shots check out the slideshow!