My birthday month starts in just a few short hours (ok days-November really,  but whatever)! And let me tell you – I celebrate all month long! This year I have decided to celebrate by giving you,  the awesome people who make my life as a photographer worth every moment, a chance to win a Birthday portrait session!!!
What is a birthday portrait session?  Well it's pretty much anything you want it to be as long as it has any one (or all) of the following items in your session:
A fancy dress, sparkly shoes, a fun tie, suspenders, a tiara or a hat- I mean you have to dress up to celebrate right?
Balloons, streamers, and/or confetti
Champagne to toast another fabulous year! or your favorite soda pop if you are not 21 and older 😉
A birthday cake! To be eaten with or without hands. Smashing totally allowed!!
Does my birthday have to be in November? Nope! Your birthday can be whenever, however your session must have one of the above items in it and must take place by January 15, 2015 as stated in the fine print.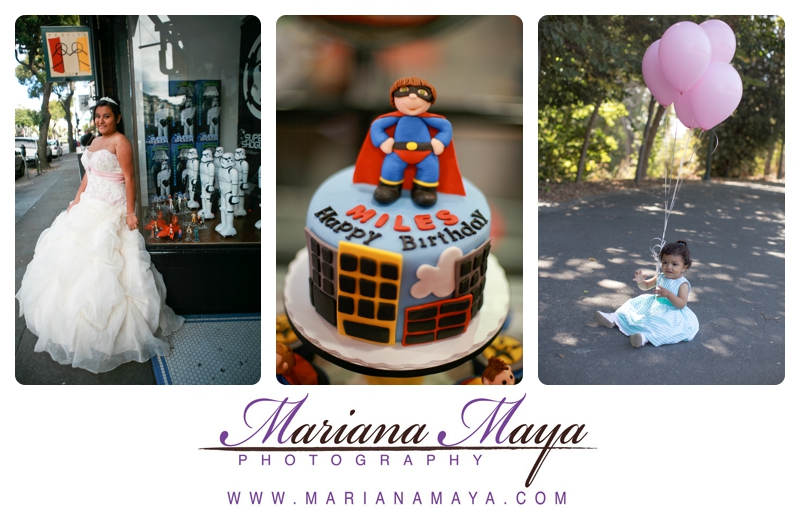 Your birthday portrait session will include the following:
1.5 hours, indoor/outdoor locations of your choice
Online Gallery of proof images to choose from
one 11×14  storyboard
a video of your session to share
$100 Product credit
To enter follow the below  instructions, directly in the box (and if you leave a comment leave it in the comments area below this post).  There's quite a few, and each one is worth an entry so you have multiple chances to enter, totally worth it, right! All entries must be received by 11/04/14 no later than 11:00 pm (PST)
Winner will be announced on the blog www.marianamaya.com and on the Mariana Maya facebook page. Be sure you like the page so you don't miss the notification.
You must claim your prize within 2 calendar days of announcement, by emailing me: info@marianamaya.com. Example: announced Monday- Claim by end of Wednesday

Session will take place at a location of my choosing. Which can be anywhere in the Bay Area. You must be available to travel to the location on set date. We will pick a  date together from a list of dates I will offer you.


Session will take place on a date agreed upon by photographer and winner between. Session must be booked and completed by January 15, 2015. Failure to do so will forfeit your winnings.

Session valid for up to 3 people. (bring your BFF, parents, a loved one or your furry friend to help you celebrate)


Anyone can enter- minors MUST have legal guardian's permission  and the legal guardian must be present at time of session.

This promotion is run solely by Mariana Maya Photography and is not affiliated with Facebook, Instagram, Twitter nor any other social media you might have seen/heard about this on.
You read up there that I celebrate all month long right?? Be sure to check the blog and facebook page often, you never know what other celebrations I might have  lined up for the month! WOO HOO!!!!